A Family Office that ReflectsPurpose and Passion
The Benworth family of companies are united behind a single mission: provide dynamic, high-impact opportunities by delivering credit facilities to those who might otherwise not have access.
In late 2005, Bernie Navarro sold his previous company, HomeMortgage, in the midst of one of the strongest real estate markets. Then, in 2008, as the mortgage crisis was underway, Bernie founded Benworth. His counterintuitive approach saw possibilities where others might have seen risk, Bernie and his team recognized a way to help individuals and businesses transform their aspirations to own real estate during a period of uncertainty.
This philosophy continued, and in March 2020, when the Covid-19 pandemic placed millions of small businesses in jeopardy within a matter of weeks. Bernie and his team were quick to respond. They applied to become an SBA-authorized lender for the PPP in order to provide relief to individuals and businesses often ignored by traditional banks and lenders, including gig-economy workers, rideshare drivers, and independent service providers.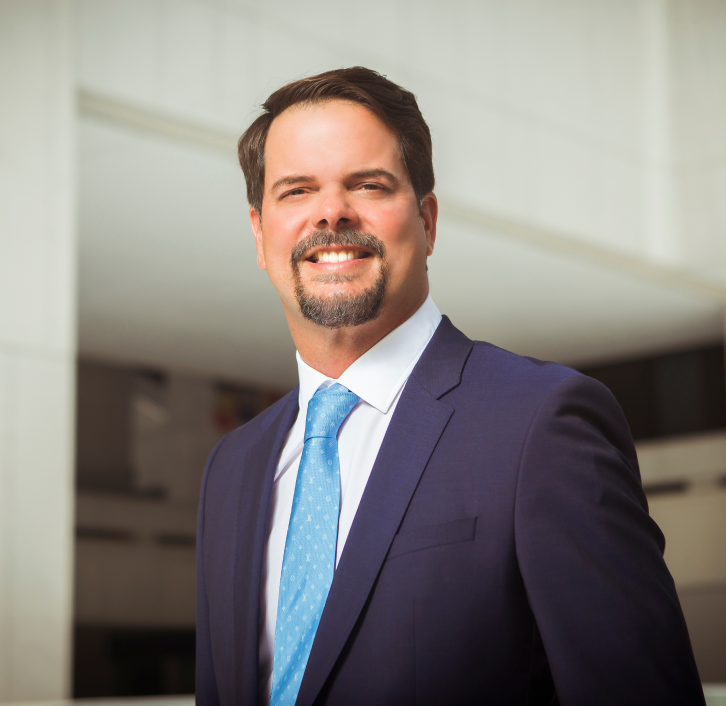 "Give your time, your energy, or your effort to something you're passionate about.
Success will follow."
—Bernie Navarro, Founder, Benworth Capital
Bernie Navarro: Inspired byFamily. Driven by Purpose.
You might say that the worlds of real estate and finance were in Bernie Navarro's destiny.
His father, Gilberto Navarro, and baptismal godfather, Juan Menendez, co-founded Latin American Investors Corporation in 1968 to offer investors direct participation in the burgeoning Miami and South Florida real estate market. LAIC would soon become one of the top 15 residential builders in South Florida.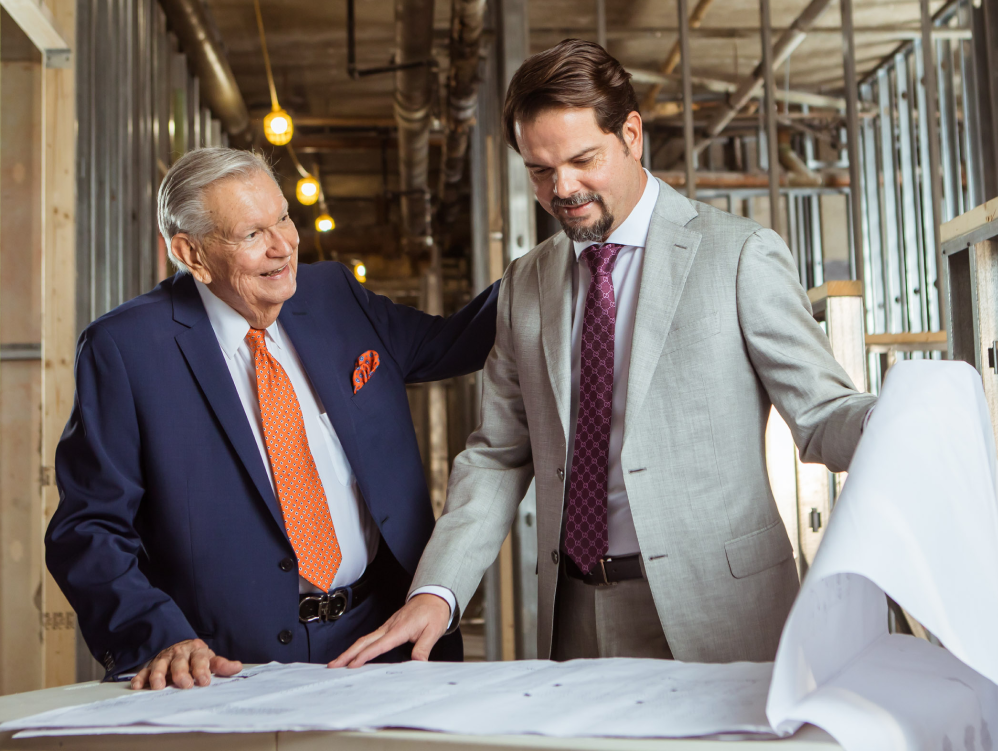 Bernie observed his father and god father establish vibrant communities for thousands of newcomers to the region, including immigrants and retirees seeking a new life in Miami and South Florida. In the process, Bernie's family shaped the [real estate] landscape of South Florida.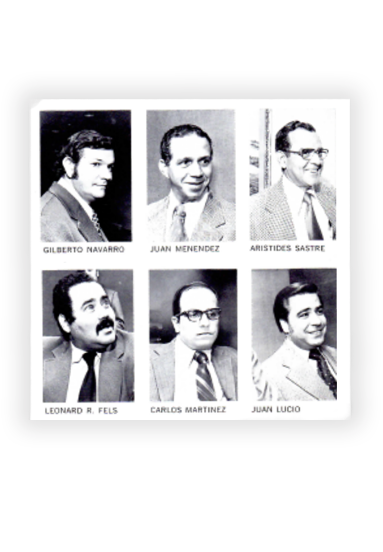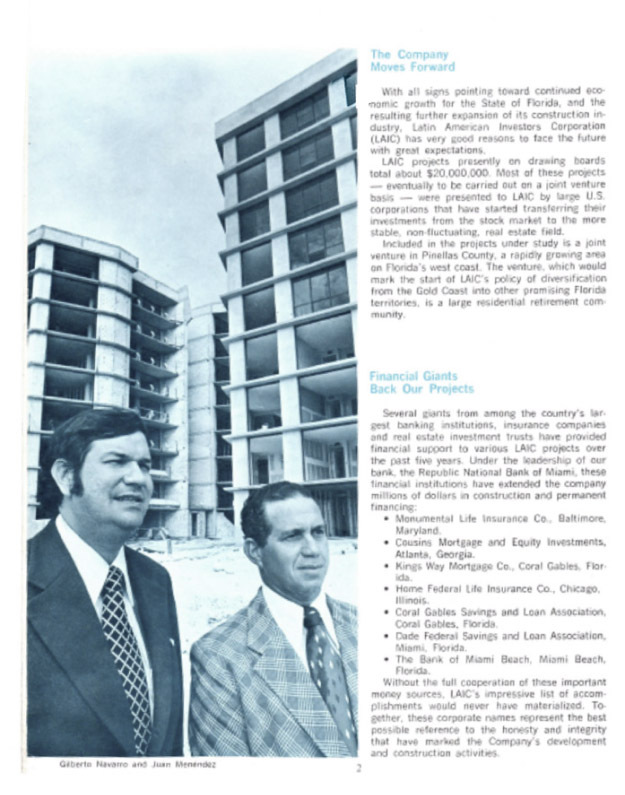 Bernie's introduction to the world of finance was through his uncle, Aristides Sastre, President of Republic National Bank of Miami. Founded in 1965, Republic differentiated itself from other banks at the time because it specialized in personalized, community-oriented banking. Bankers extended "character" loans to people based on their track record, oftentimes dating back to Cuba. As new arrivals, Hispanic immigrants did not have significant collateral, and other banks would turn them away when they applied for loans. Republic instead saw opportunity and worked tirelessly with this group of new Americans: the bank's pioneering practices helped fuel Miami's economy considerably through the 1990s.
Bernie has been an observer of this success—not only of his father, baptismal godfather, and uncle—but also of the thousands of individuals, small businesses, and investors who were provided with opportunity by working with his family over the decades. As such, Bernie heard the clarion call and decided that he needed to continue this legacy and build the next generation of the community.
He, too, decided to give people an opportunity to build their dreams, relying less on a person's credit history and more on an individual's potential.
And that opportunity is provided through the Benworth Family Office.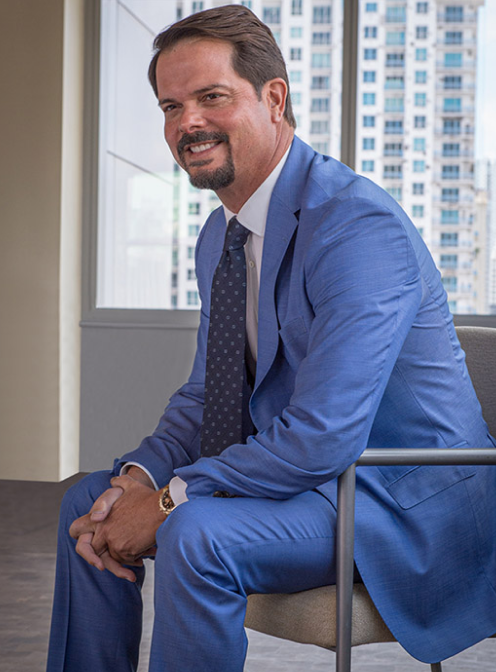 The son of Cuban immigrants, Bernie is a passionate supporter of education and firmly believes in the need to develop the business and community leaders of tomorrow. The Benworth Family Office collaborates with education, government, and civic leaders to effect positive change.
Bernie has invested a significant amount of time working to further education for others. In 2012, Bernie founded the Latin Builders Association Construction and Business Management Academy Charter High School, the first US business-focused charter high school created by a professional association.
"Vision is perpetual when there's a purpose."
—Bernie Navarro, Founder, Benworth Capital
Additionally, since 2014, Bernie has served as a Governor-appointed member of the Board of Trustees, including time as Chairman for Miami Dade College (MDC), the largest and most diverse college in the U.S. Bernie also served as a member of the founding Board of Directors of The Idea Center at MDC, an on-campus resource and event organization focused on entrepreneurship.
Bernie also served as an advisory board member for real estate programs at the University of Miami School of Business Administration and continues to identify ways to strengthen the education system in Miami and South Florida.